Introducing… Our New Video Project Organizer!
October 21, 2022
This year we are adding a very exciting tool to help you create your World of 8 Billion videos: a digital, interactive Video Project Organizer! We hope that this new organizer will make it easier than ever to plan out videos, from choosing a topic, to writing a script, to filming! Here are a few highlights if you haven't checked out the organizer for yourself yet.
It's interactive!
The biggest change to our project organizer is that we've hosted it in Google, meaning anyone participating can edit and collaborate together within the organizer. To do this, just Make a Copy of the digital organizer by selecting File→Make a Copy→Entire Presentation.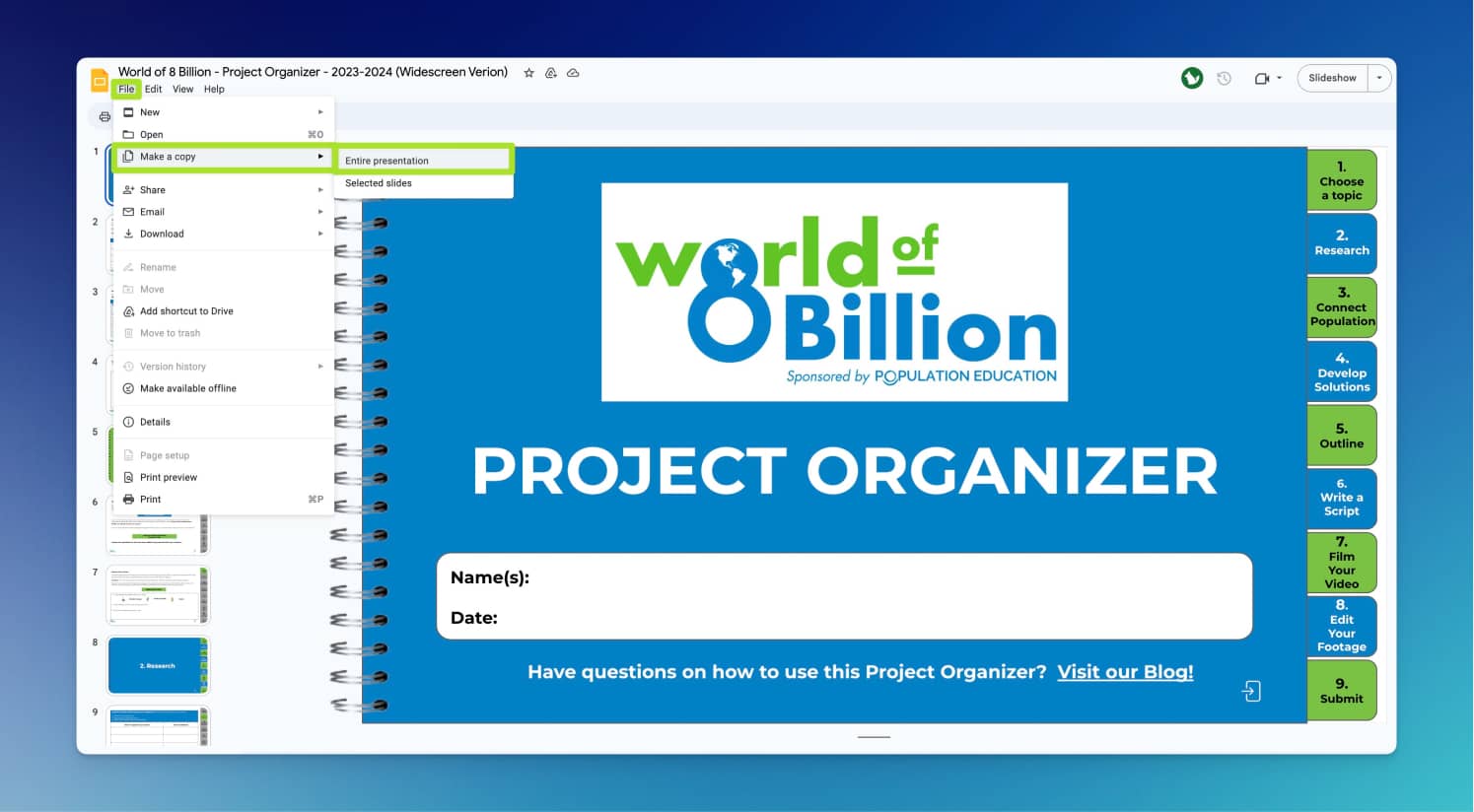 When you copy the organizer, that version will be private, and will only be viewable and editable to the person who copied it. Additional group members can be added as editors and collaborators by using the share button and adding each group member's email address.
It has everything you need in one place!
The organizer also has tons of other resources that are linked for easy access, meaning that you truly have everything you need in one place. From the project organizer, you can access the World of 8 Billion Research Hub and read curated background information for each global topic. We also have tons of filmmaking resources as well, like tips for editing your video and places to find credible sources. 
You can use the tabs on the side of the organizer to click between different steps in the video process.
We made the project organizer like a notebook so it's easy to jump between different steps in the video-making process. It makes it simple to reference things you've already done, like going back to your outline and research as you write your script.

You can plan out your timeline and group roles.
We know that many students participate in the World of 8 Billion contest as a group, and we wanted to make it easier for group members to plan things out. So we've also included a timeline and group responsibilities page at the beginning of the organizer.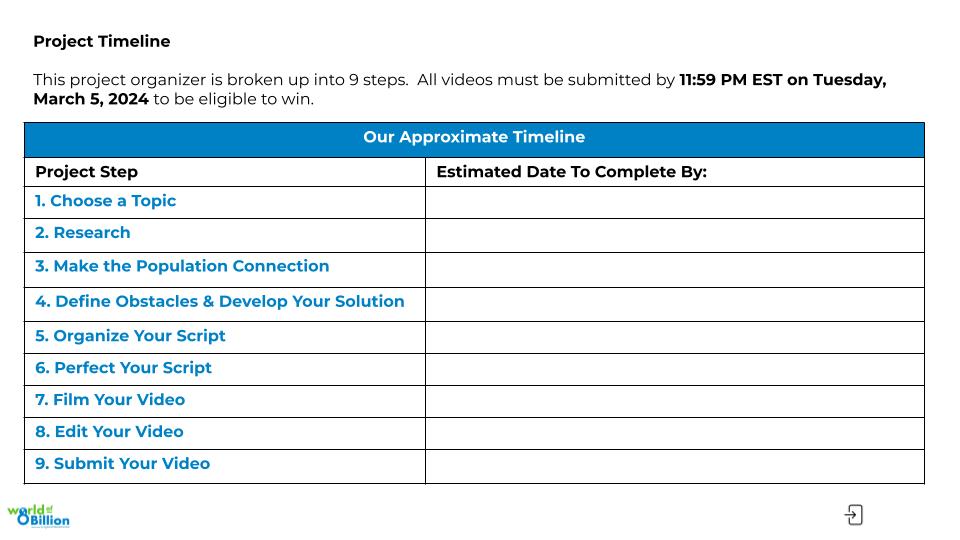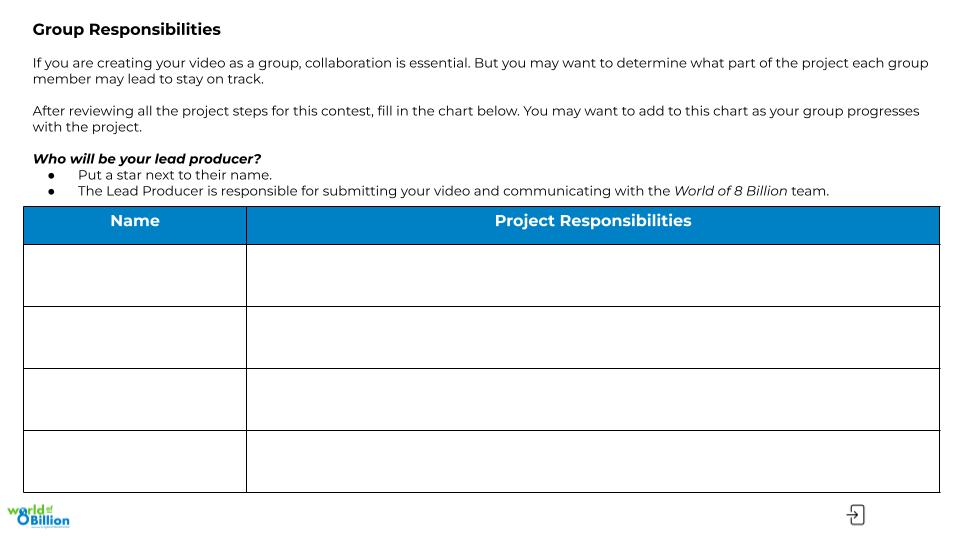 It's laid out step-by-step.
If you use the World of 8 Billion Video Project Organizer, and go through each step in the process, you will have everything you need to make an award-winning video! The steps in the Project Organizer are listed below. 
Step 1:

Choose a Topic

Step 2:

Research

Step 3:

Make the Population Connection

Step 4:

Define Obstacles & Develop Your Solution

Step 5:

Organize Your Script

Step 6:

Perfect Your Script

Step 7:

Film Your Video

Step 8:

Edit Your Video

Step 9:

Submit Your Video