Wall Chart
The Quick Trip to 7.6 Billion wall chart below is a 2018 update from an earlier chart – A Quick Trip to 7 Billion – which marked the addition of Earth's 7 billionth member in 2011.
On one side of the wall chart you'll find a timeline of historical events, inventions and social movements that have affected birth and death rates over the past 200 years, bringing us to 7.6 billion humans in 2018. The other side of the wall chart uses a variety of colorful infographics to show the challenges we face as a growing global family – from meeting basic human needs to the delicate balance of natural ecosystems.
Share the high-resolution version of the poster with students to ensure viewing ease.
View the High-Resolution Version
Citations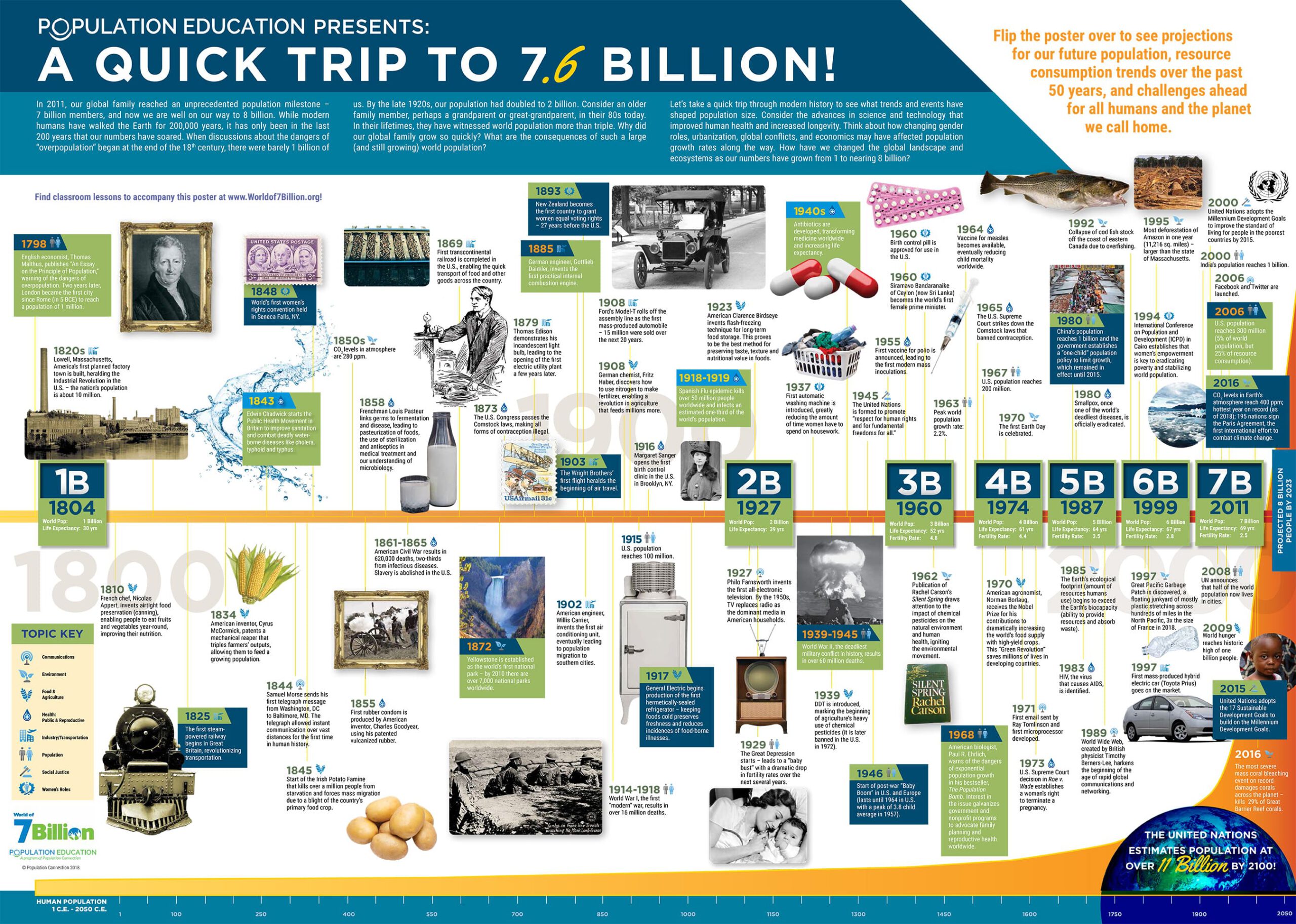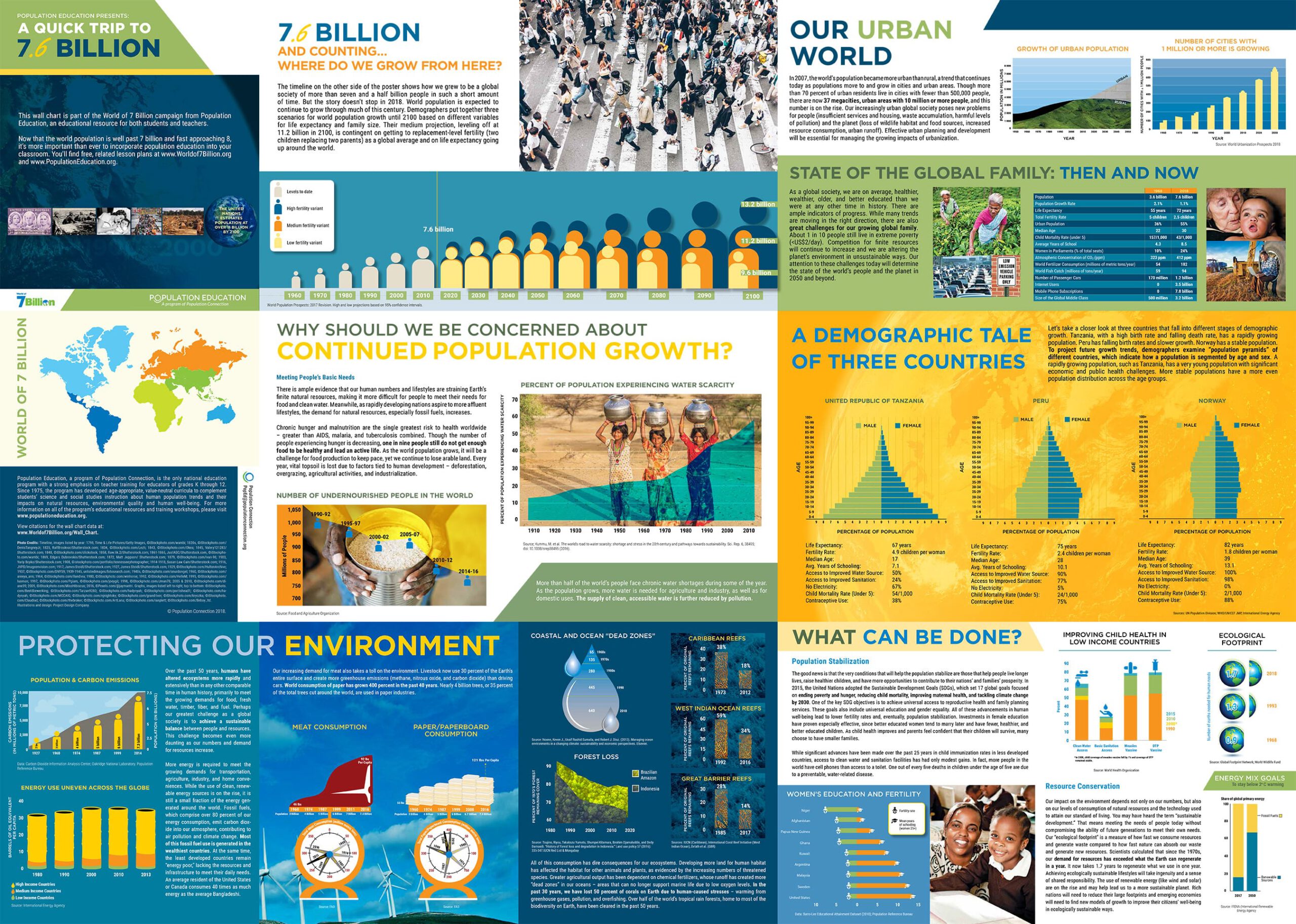 Purchase The Poster
Want the poster for your classroom? Purchase one for $4, or buy multiples for just $3/each.
Buy it now!