Through the World of 8 Billion student video contest, middle and high schoolers are given the platform to think critically about global challenges related to population and share what they think we should do to fix it.
The 2022-2023 Contest is Now Open!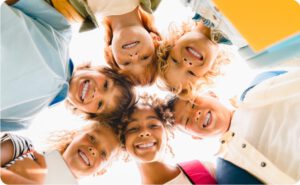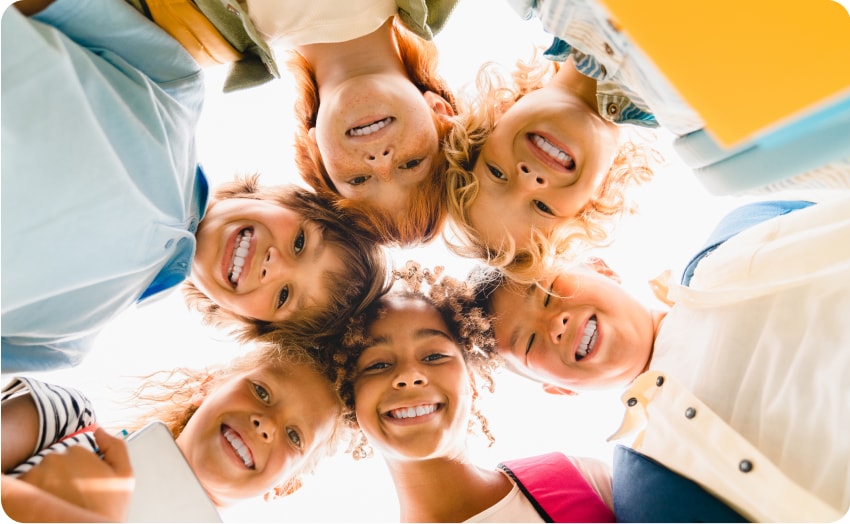 Video Contest Challenge
Explain how population growth impacts one of the following global topics and offer an idea for a sustainable solution. The global topics are: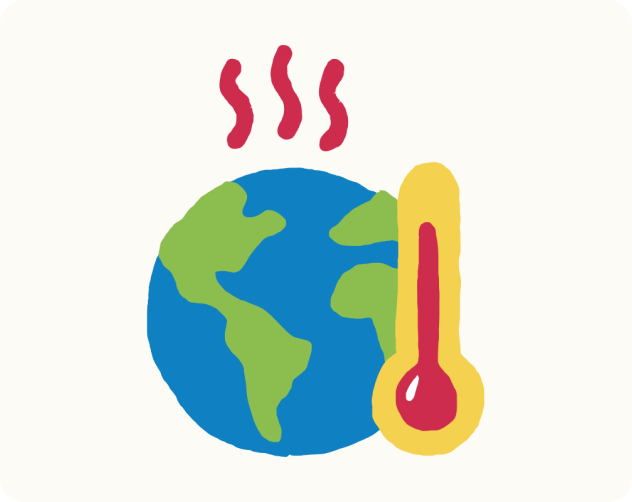 Climate Change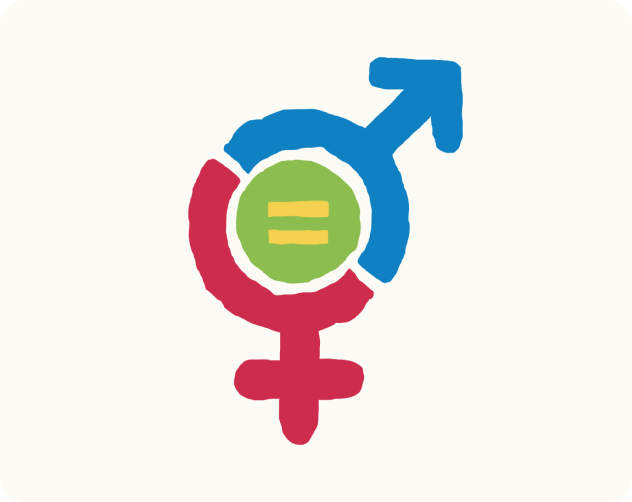 Gender
Equality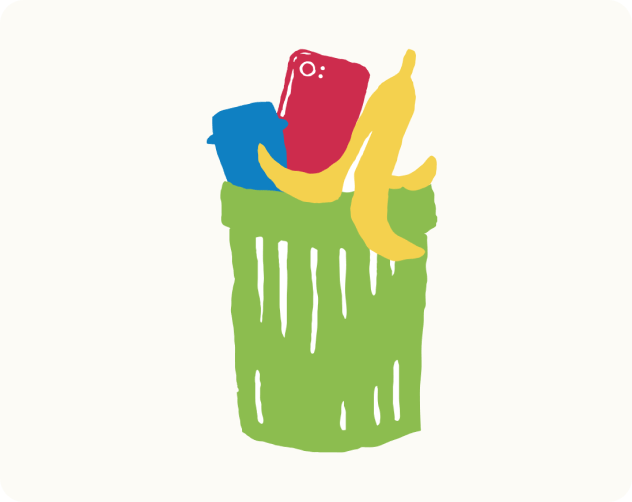 Waste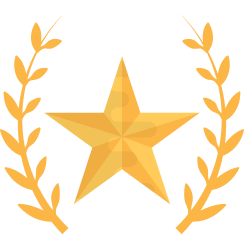 Awards
Videos are judged by topic. Within each topic, awards will be presented as follows:
High School (9th-12th)
First Place winner receives
$1,200
Second Place winner receives
$600
Two Honorable Mention winners receive
$300
Middle School (6th-8th)
First Place winner receives
$600
Second Place winner receives
$300
International by Region Honor
Six prizes will be awarded to the best video by world region (Africa, Asia, Australia, Europe, North America, South America).
State Honor
50 prizes will be awarded to the best video in each U.S. state.

Deadline
The 2022-2023 contest opens September 1, 2022!
Entries will be accepted until February 22, 2023 (until 11:59 EST).
Organize your ideas with the Video Project Organizer, a step-by-step guide to the contest!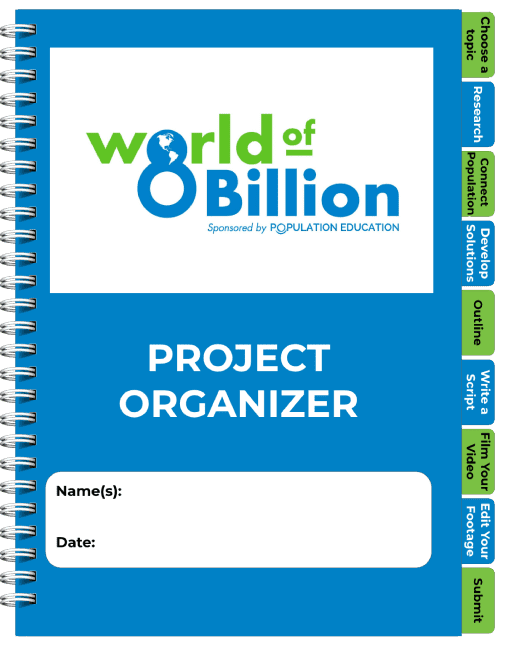 Getting Started
Ready to share your ideas about how to fix global population issues and showcase your video making skills? Make a copy of the Video Project Organizer as an Interactive, Digital Notebook or download the PDF version to follow our step-by-step guide to the contest!
Choose & Research Your Topic
Each year we select specific global topics associated with human population issues. Browse resources and research about this year's topics to find one that inspires you. Remember, the strongest videos don't try to tackle an entire global topic. Possible subtopics include:
Climate Change
Energy use, farming/livestock resources, deforestation, extreme weather events, environmental justice, disease evolution, etc.
Download PDF
Gender Equality
Girls' education, sanitation, access to healthcare & family planning, economic opportunities, women in government, paid & unpaid labor, etc.
Download PDF
Waste
Food waste, sanitation, responsible consumption & production, e-waste, health implications, environmental justice, etc.
Download PDF
Develop a Solution
Gather information from credible sources. Consider the scope of the topic, the stakeholders, and possible obstacles to making a change. Don't forget to find the connection between your topic and population growth!
Plan Your Video
Refer to the Video Project Organizer as you write your script – you'll find you already have most of the information you need. Figure out any props, materials, music, and other items you might need to make your project shine!
Upload Your Video
Submissions for the 2022-2023 World of 8 Billion contest are now open!
Teachers! Get email updates
"*" indicates required fields