Honorable Mention
2015-2016 High School Winners
Public Health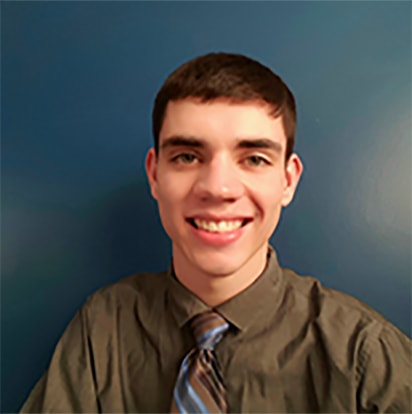 Joe Montesano
Morris County School of Technology, Denville, NJ
Joe Montesano, a senior at Morris County School of Technology in Denville, New Jersey, discovered the contest online one day while searching for college scholarships. As Joe read about the contest he instantly had an idea for his video. He shares, "I was recently reading about the red alert issued in China in my economics class and so my mind went straight to the connection between large populations and pollution." Joe has been studying health care for four years under a technical vocational training program his high school offers.
This was Joe's first time creating and editing a film, though a film enthusiast. And there were some challenges, mostly on technical parts of the project which involved a lot of duct tape and a selfie stick. But now he's hooked and even said "I figured out how to edit and now I want to keep doing it." And while Joe was somewhat aware of the impacts of population growth, he learned a lot through his research – from the scale of the issue to the regional differences of impacts.
As a senior getting ready to attend Seton Hall University, he plans to put his prize winnings straight into the college fund. He's looking forward to moving towards his career goals of being either an ER physician or a surgeon. Joe has two younger brothers and a Jack Russell Terrier named Chase, and spends a lot of his free time volunteering at Saint Clare's Hospital. He is a founding member of his school's Multicultural Club, a group that hosts several events highlighting different cultures and their cuisines.
7 Billion People Reducing Air Quality
Want to see yourself among the winners?
Enter the contest and you could find yourself featured here!
Get Started Here