1st Place
2020 Middle School Winners
2020 Ensuring Economic Opportunities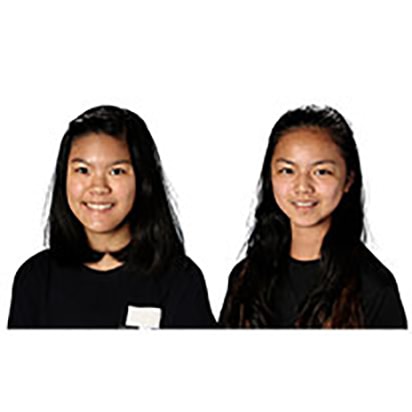 Annika Chan & Emmy Yang
Eastside Preparatory School Kirkland, Washington
Annika Chan is an eighth grader at Eastside Preparatory School in Kirkland, Washington. She and her co-producer, Emmy Yang, first learned of the student video contest when their Environmental Science teacher assigned it as the class final. Annika and Emmy were inspired to submit a video in the Ensuring Economic Opportunities category focused on poverty after learning this year about the Girl Effect, a non-profit organization that believes girls are able to lift their countries out of poverty if given the opportunity. Annika and Emmy did not know much about population and its impacts on the world prior to conducting research, and were very surprised to learn how many people there are living on Earth.
The team decided to produce their film using animation after watching many examples of YouTube animation videos and thinking it would be a fun process! Although they enjoyed making their video, Annika described some of the challenges they experienced, stating, "It was difficult to fit everything into one minute and manage our time well. We found a bunch of evidence first, wrote a whole script down, and timed the script multiple times to fit within 60 seconds." The group had to continue to cut parts of the script, but ensured they preserved the data points, as they felt those were most important. As advice to future contest participants, Annika recommends, "Choose something fun, and if you have a partner, split up the work and plan ahead about when to meet up."
Annika would love to see "Protecting Ocean Wildlife" as a future video contest topic, a subject that she has a personal connection with. She has over 50 fish in her home aquarium and enjoys spending extra time with them while practicing social distancing due to COVID-19. Emmy is a dancer and they both enjoy art and watching anime to pass the time.
Breaking Free from the Cycle of Poverty
Want to see yourself among the winners?
Enter the contest and you could find yourself featured here!
Get Started Here