1st Place
2015-2016 High School Winners
Deforestation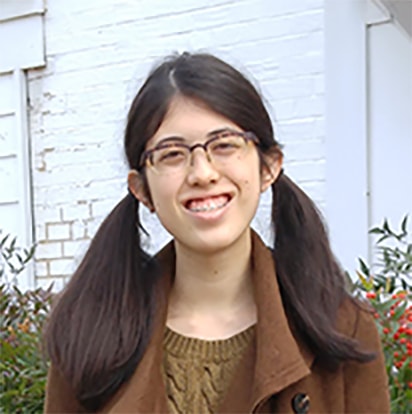 Joanna Gerr
Thomas Jefferson High School for Science and Technology, Alexandria, VA
Joanna Gerr is a senior at Thomas Jefferson High School for Science and Technology in Alexandria, VA and learned about the contest through a friend of her mothers. She was inspired to participate because of topics she learned about in a Geosystems class and chose to focus on deforestation because she didn't think it received the same coverage as the other topics. "In schools there are signs hanging up near sinks about the importance of washing your hands, and on the news, you can find people discussing the implications of water scarcity… Deforestation seemed to be more overlooked–but we use the byproducts of it so often… relying upon paper for printing out handouts and fliers, making disposable plates, and binding together books."
The idea of Mother Nature was the inspiration behind Joanna's video, which shows an anthropomorphized globe with arms, legs, and a face. She explains, "I had the thought that if Mother Nature were a real entity, she'd be mighty disappointed with us for eating away at her trees like a bunch of termites." Joanna began animating in the eighth grade and has honed her skills over the past two years, transitioning from making short loops to films lasting a minute or longer and last summer, she won a runner-up award at the Virginia Film Festival's High School Directors competition. But even though she is no stranger to filmmaking Joanna, still finds planning a storyboard and sequencing the images logically as the biggest challenge.
Joanna is headed off to the Massachusetts Institute of Technology in the fall and in 10 years, perhaps will be directing animation or designing video games. She loves music and art and has played the piano for 14 years. She's also in the Assistive Tech Club and on the Quizbowl team.
Want to see yourself among the winners?
Enter the contest and you could find yourself featured here!
Get Started Here