Honorable Mention
2017 High School Winners
2017 Rapid Urbanization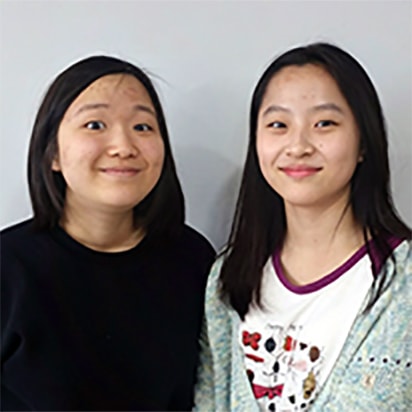 SooMin Hwangbo and Faith Moon Hwang
Christian Sprout Intercultural School Yongin, South Korea
SooMin Hwangbo and filmmaking partner Faith Hwang are juniors at Christian Sprout Intercultural School in Yongin, South Korea. The pair discovered the contest while searching for video related contests online. They were compelled to participate in the contest as a way to express their creativity, but also because they are interested in rapid urbanization. They shared with us, "We decided to choose rapid urbanization because the topic had a direct relationship with our daily life, and it was related with worldwide struggles on basic human needs."
SooMin, who lived in Malaysia before moving to South Korea and Faith, who lived in the U.S., narrowed their focused on slums because they find that they are so common and easy to spot. In order to reach a range of age groups with their message they chose to create an animated film. The girls are no strangers to filmmaking since they've made a few for other school projects. However they did find it challenging to concisely convey all the information they had learned into the one minute limit.
Both SooMin and Faith plan to save their prize money for future use. In her spare time, SooMin enjoys cooking, baking, singing, and photography while Faith enjoys video editing, drawing, and writing stories.
Want to see yourself among the winners?
Enter the contest and you could find yourself featured here!
Get Started Here