1st Place
2015-2016 Middle School Winners
Public Health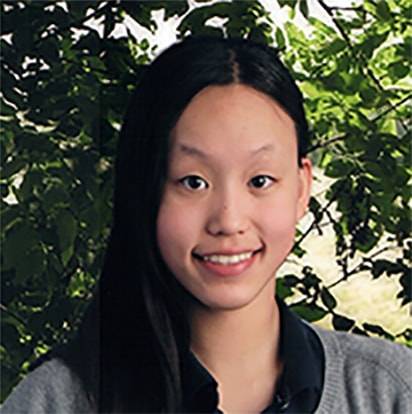 Dahna Yoon
Harrisburg Academy, Wormleysburg, PA
An eighth grader at Harrisburg Academy in Wormleysburg, PA, Dahna Yoon created her video as an assignment in her Global Issues class. For Dahna, whose future career goal is to become either a doctor or nurse, the Public Health topic was an obvious choice. "I am fascinated by how doctors can find out what illness people have and nurse them back to health" she explained. Before creating her video, Dahna learned about communicable diseases such as Ebola and thought she'd find a connection to population. "Based on more than 7 billion people living all together, I figured it would be easy to spread diseases around from person to person."
This was Dahna's first foray into filmmaking and adding a voiceover to a montage of educational images. And while she wasn't sure how to use a movie making application and first, she shared that "as time went on, I learned a lot and had a great time making the video." The most challenging part of the process for her was fitting everything she wanted to say into the one minute timeframe.
Dahna plans to save most of her prize money for college because as her grandpa says, "you must always save extra money for a rainy day." She is on swim and track teams and plays the piano and violin. She also enjoys drawing, volunteering at her local library, and playing with her new Corgi puppy, Mocha. In 10 years Dahna sees herself in her fifth year of college studying medicine at her dream school, West Point.
Spread of Communicable Disease
Want to see yourself among the winners?
Enter the contest and you could find yourself featured here!
Get Started Here