Honorable Mention
2020 High School Winners
2020 Improving Climate Resiliency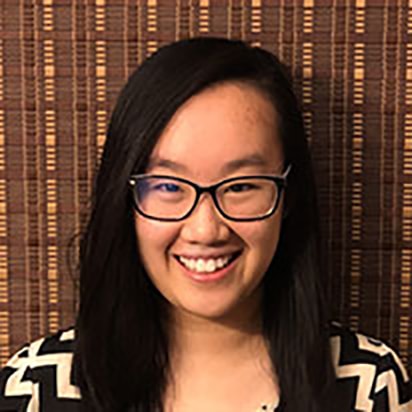 Rana Duan
Dulles High School Sugar Land, Texas
Rana is an eleventh-grader at Dulles High School in Sugarland, Texas. She was born in Ohio, moved to Michigan, and then settled in Texas, where it's "really hot and humid!" she said. She first heard about the contest during her freshman year, when her World Geography teacher introduced the project as extra credit. This is her third time submitting a video for the contest, having previously won last year's Honorable Mention award for her video on preserving biodiversity.
This year, she said her debate team experience inspired her to choose the Improving Climate Resiliency topic. "A lot of times, debates come down to talking about climate change" she said of how the issue is politically framed in the U.S. She chose to focus on climate justice, in particular, because she was learning about it in her Environmental Science class. "We went into great depth of injustices between lower income and higher income countries, and the imbalance of who has contributed more emissions and consumes more," she said. "It's the wealthy countries who are really part of the problem. Seeing this imbalance is important" she said. As for population growth, she said, "The largest thing I learned is that we don't put enough of emphasis on population growth as cause of climate change. We don't think about the environmental damage from the resources people require," adding added that there also needs to be more emphasis on wealthy country consumption patterns.
While Rana has participated in the contest three times, she said the challenge for this video was sifting through a lot of data and coming up with a script that effectively and succinctly communicated the most important information. She advises future participants to "find a topic that interests you" because it makes research easier. She said focusing on something you're passionate about can also motivate you to apply what you learn in the real world. "The planet needs action now", she said.
Rana is not sure what she is going to do with the prize money, but is considering putting some towards future college application fees and donating some to the Houston Foodbank "due to the coronavirus pandemic going on" she said. She said her family "inspires me a ton", especially her older sister. "She is such an advocate of so many issues, whether its women's rights or racial issues. She tries to help so much." She said right now her sister is matching her donations to a charity that will help people facing hardships due to the coronavirus. Rana said she is not sure where she wants to attend college next year, but is interested in pursuing a business or environmental justice related major.
Want to see yourself among the winners?
Enter the contest and you could find yourself featured here!
Get Started Here