Honorable Mention
2015-2016 High School Winners
Water Scarcity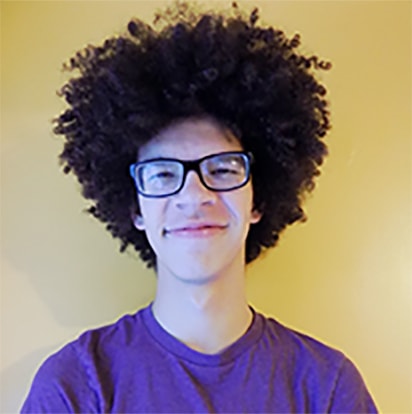 Philip Jones
Brookwood High School, Snellville, GA
Philip Jones is a sophomore at Brookwood High School in Snellville, GA. His video was only meant to be a project for his Environmental Science class but he later decided to submit it into the contest at his teacher's suggestion. Prior to the class, he didn't know much about population but has learned a lot over the course of the year. Philip chose to focus on water scarcity because despite its large scope, it's the one topic area he could personally have an immediate impact. "It is an issue that I could fix in my life – my personal consumption," he said. His video echoes this opinion as he urges viewers to 'think' before they use water.
Philip and his brother have dabbled in filmmaking, mostly action scenes created for fun and he considers this video his first serious film. His surroundings – from leaky pipes to a pond and stream near his home – were the inspiration behind his video because he wanted to show how water is all around us. Philip loves to draw and most days he can be found at the art studio after school. He painted all of the watercolor scenes himself, sharing that writing a natural-sounding script was the more difficult part.
Art is a passion of Philip's and he enjoys painting using a variety of mediums. But his artistic inclination doesn't stop at drawing. He composes music, plays the piano and cello, and enjoys photography, hoping to take AP Photography next year. Philip's art teacher is a big influence on his life. He explains, "She encourages me to not just look at art but also to note how it makes me feel and that has changed the way I see art." If Philip could have one super power it would be to freeze time because life is short and there is a lot that people don't get to do in their lifetimes.
Want to see yourself among the winners?
Enter the contest and you could find yourself featured here!
Get Started Here