Honorable Mention
2015 Winners
The World is in The Midst of a Sixth Mass Extinction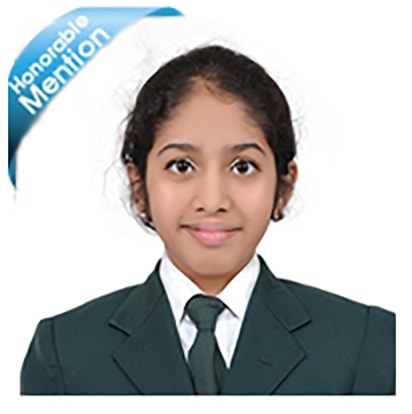 Prerana Pai
Delhi Private School, Sharjah, United Arab Emirates
Prerana Pai is a student at Delhi Private School in Sharjah, United Arab Emirates. Prerana discovered the contest one day as she was browsing the web for environmental resources and having made posters and videos to raise environmental awareness in the past, she saw the contest as a unique opportunity to take her message one step further. She explains, "I thought submitting a video would help me reach a huge audience, and help bring about change in attitudes towards the environment." Prerana actively campaigns for nature and animal welfare – fitting perfectly into her topic of choice, the sixth mass extinction.
"If I were a viewer of an environmental video, what would capture my interest? What would I find motivating?" These are some of the questions Prerana asked herself when brainstorming ideas for her contest video (she's created several other educational videos in the past). Passionate about her topic, she says there were still challenges. "I had to write and rewrite the script many a times before I finally had a satisfactory script with all the content which I wanted my viewer to see."
Prerana isn't quite sure what she'll do with her prize money; right now, she's just enjoying the fact that she's a winner! In her free time, Prerana enjoys playing the drums, reading, cycling, and swimming. She also practices and performs Bharatanatyam, a form of Indian classical dance. If Prerana had a superpower she'd like the ability to turn back time because perhaps she could "stop many of the mistakes that mankind made over the years by explaining the future consequences of the actions."
Want to see yourself among the winners?
Enter the contest and you could find yourself featured here!
Get Started Here