1st Place
2015-2016 Middle School Winners
Water Scarcity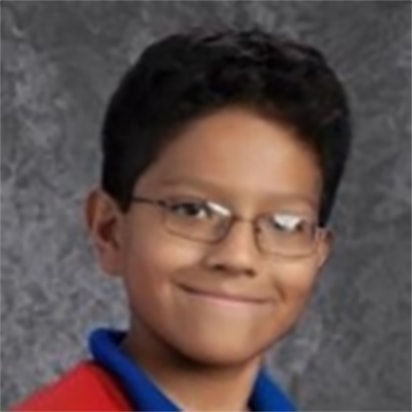 Henry Castillo
Harmony Science Academy, Carrollton, TX
Texas seventh grader Henry Castillo attends the Harmony Science Academy in Carrollton. He is involved in the Gifted and Talented program and it was there that he was introduced to the World of 7 Billion contest. Because the topic of water scarcity seemed to him one of the bigger problems in the world, he chose to take on that topic for his video. Through research, mostly online, he learned more about both population and how humans are impacting the water system.
Henry started the filmmaking process by creating a simple storyboard to establish where to use various clips and how the voiceover would connect. He admits it didn't turn out so well at first and that the hardest part of the project was getting the right clips at the right moments. But after several rounds of edits and trying different things, his determination paid off and he had a film that was smooth and seamless. To future contest participants, he suggests that you "try to figure out what works for you and see what you can do better. You can always recreate it."
Several of the shots in Henry's video were original, taken with an iPad mini 2. With the prize money, he hopes to buy a new computer or professional camera so he can get more serious about making videos. Henry is a member of his school's math and robotics teams, both of which have been successful at competitions including the math Olympiad. Henry's summer plans include playing with his new puppy, Ally, and spending time in the pool.
What Would We Do Without Water?
Want to see yourself among the winners?
Enter the contest and you could find yourself featured here!
Get Started Here