1st Place
2015 Winners
Worldwide 1 in 10 Primary School Age Children and 1 in 3 Secondary Age Children are not Enrolled in School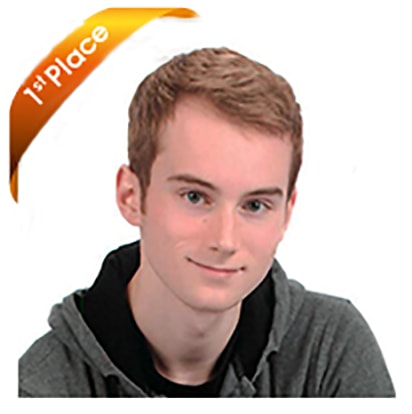 Andrew Schwenn
Coppell High School, Coppell, TX
A senior at Coppell High School in Coppell, Texas, Andrew Schwenn created his video as an assignment in his Environmental Science class. Having had some exposure to global education issues from class discussions, he chose that challenge for the contest. He tells us: "I was shocked at how many people across the world don't have access to education at all." Andrew decided to direct his video and message towards his peers because young people are the ones that will determine the future.
Filmmaking isn't new to Andrew, who has made short films with friends and entered other video contests. But despite this experience, Andrew found it challenging to incorporate all the information he found while researching into his video. He also shared that he learned a thing or two from this particular filmmaking experience, including the importance of knowing your audience so you can "focus on getting your message across to them by making your video concise and appealing."
Andrew will be attending Texas A&M University after graduation where he'll study computer engineering, but says "I'll probably keep making films, music, and media." He is the president of his schools breakdance club, plays classical and electric guitar, and recently produced a video game with friends. Andrew's superpower of choice is teleportation and while he's not sure what he'll do with the prize money, he does have his eye on a new pair of Jordans.
What Would You Sacrifice for an Education?
Want to see yourself among the winners?
Enter the contest and you could find yourself featured here!
Get Started Here